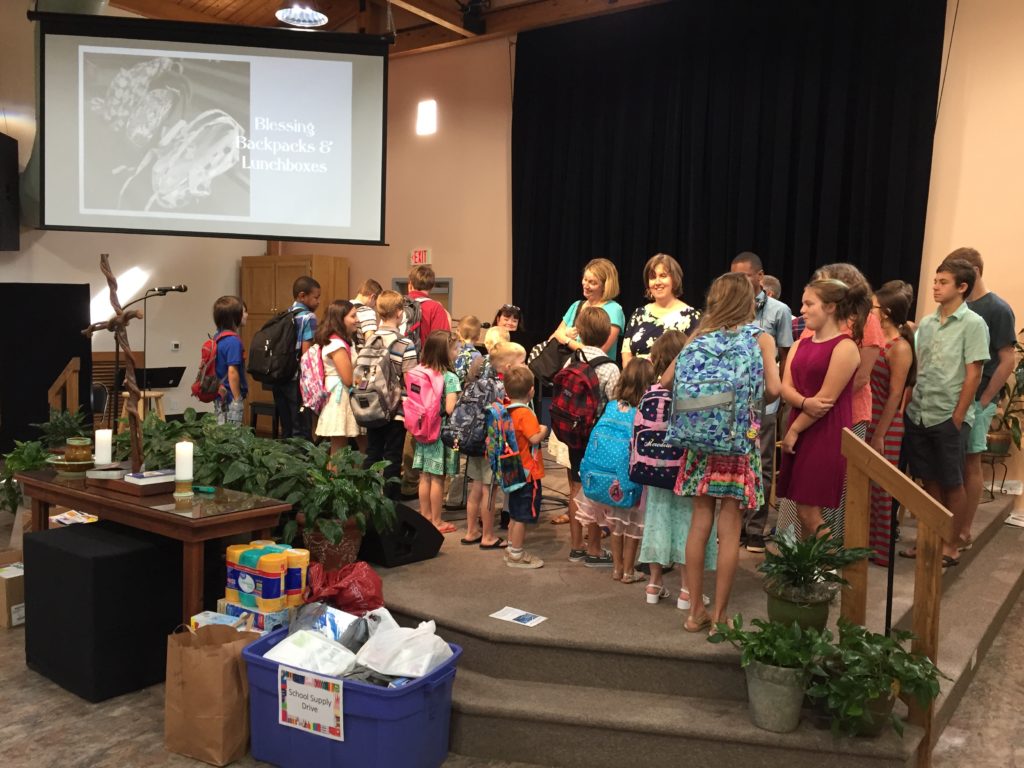 Children's Discipleship experiences
Kid's Jam
Kids Jam is a Creative Arts Ministry that introduces the children of St. James UMC to a variety of creative arts.  Different arts are emphasized throughout the year.   Currently, the creative arts offerings include hand chimes, percussion, creative movement, and ukulele.   The sessions are held on Sunday morning, following Discipleship Time, from 11:10-11:30.   It is the goal that after each session is completed, the children will perform what they have been working on during a Children's Message at the 11:15 worship service.  The program is offered to children in grades 1-5.
Children participating in Kid's Jam are ushered to the appropriate location after Discipleship time.  At 11:30 am children are released to their parents or escorted to the sanctuary to join their parents
Kids Club
Kids Club meets Sunday evenings from 6:00 pm-7:00 pm during the school year.  A snack supper is available to children at 5:30 pm  for a nominal cost.  Kids Club is designed to connect children with the wider world in community and service. Children grow in relationship with each other through games, crafts, drama, and special activities.  They grow in understanding of and participation in ministries of service and outreach through special speakers, programs, and ministry opportunities. Christian based curriculum is incorporated with age appropriate activities. Our leaders are organized into 2 teams of 2, at two different age levels.